Welcome to Grand Roatan A Tropical Oasis in Roatan Island

On the southernmost tip of Roatán Island, Honduras, overlooking West Bay Beach, Grand Roatán Caribbean Resort is a rare tropical gem that merges authenticity with unmatched luxury and elegance. Stylish and sophisticated, our resort hotel is nestled between a pristine forest sanctuary and the crystal-clear waters of the Caribbean. Guests enjoy 48 oceanfront or ocean view suites with unparalleled beach sightlines and wade-in access to the Mesoamerican Reef — the world's second largest barrier reef — just 30 yards offshore.

With its breathtaking coastline, luxury suites and residences for sale, five-star amenities and a sense of solitude that blends perfectly with its natural surroundings, Grand Roatán Resort welcomes you to enjoy the quintessential Caribbean lifestyle for a week or perhaps even a lifetime.​
Kao Kamasa Spa
Temazcal Patoka Rituals
Our Temazcal Patokaa Rituals take place in our ocean facing Jaguar treatment room. The Jaguar, known as the most mighty and ferocious animal in the Honduran rain forest, was genuinely significant in the Pesh culture as it was the symbol of their shaman. The Pesh revered their shaman as having almost supernatural knowledge of the power of plants and their healing properties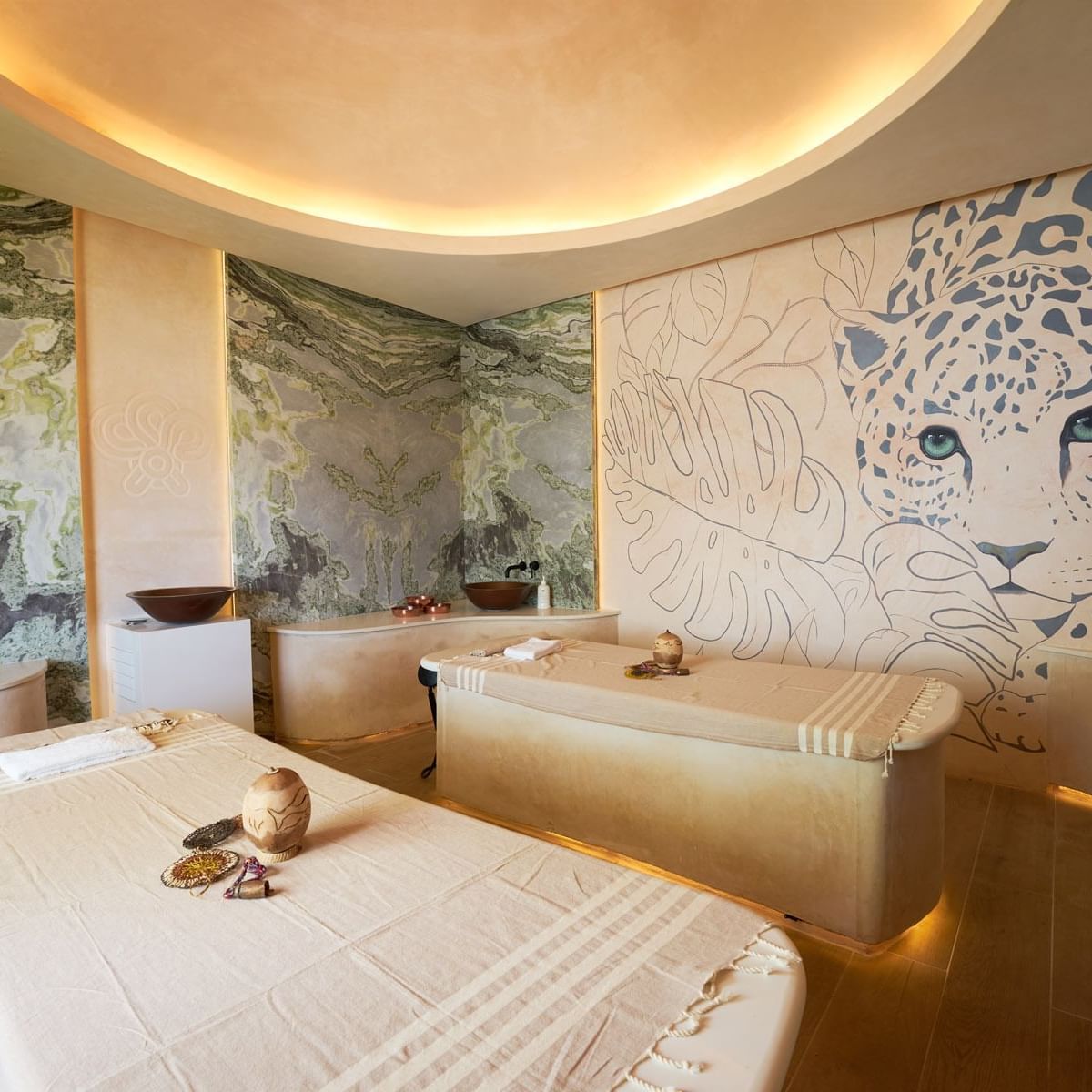 WATCH MORE ABOUT GRAND ROATÁN
discover
Grand Roatan For yourself
discover
Grand Roatan For yourself
Own a private piece of
Paradise
Take advantage of affordable Caribbean real estate opportunities with the comforts of spacious living and the convenience of hotel-style amenities.